TIAA-CREF / TFI
529 College Savings Planner
Challenge
TFI manages the 529 College Savings Plans for 10 different states in the US. They asked PCD Group to reinvent their digital experience to help drive account opening and increase monetary contributions, provide more structure behind the content strategy, and deliver a design that could be used consistently by all 10 states while accounting for the diverse branding, fund options and content needs for each.
Idea
As part of this effort, PCD Group developed several custom gadgets including a College Savings Planning Tool that allows parents to project what the future cost of college may be and determine how much they need to save, or if they are saving enough at their current pace. This cross platform calculator enables users to enter in a variety of details including the child's current age, the age they expect to start college, the type of college they may go to and information about savings, taxes and other influential data. A unique feature of the tool is that it allows parents to select a specific school from a list which provides current tuition costs. These costs are subsequently used to project the future costs for the student.
At the culmination of the process parents get a personalized plan that shows what the estimated total future costs for college will be based upon their specific data, how much they will have saved towards their funding goals and their potential tax savings through the 529 Plan. The resulting numbers are visualized in an easy-to-understand infographic. Along with the infographic, parents are presented the option to open a new 529 College Savings Plan account or log in and make a contribution to their existing account.
Features
Responsive design
Database of tuition costs for specific schools
Database of state specific tax deductions / credits
Customized college savings plan
Infographic style visualization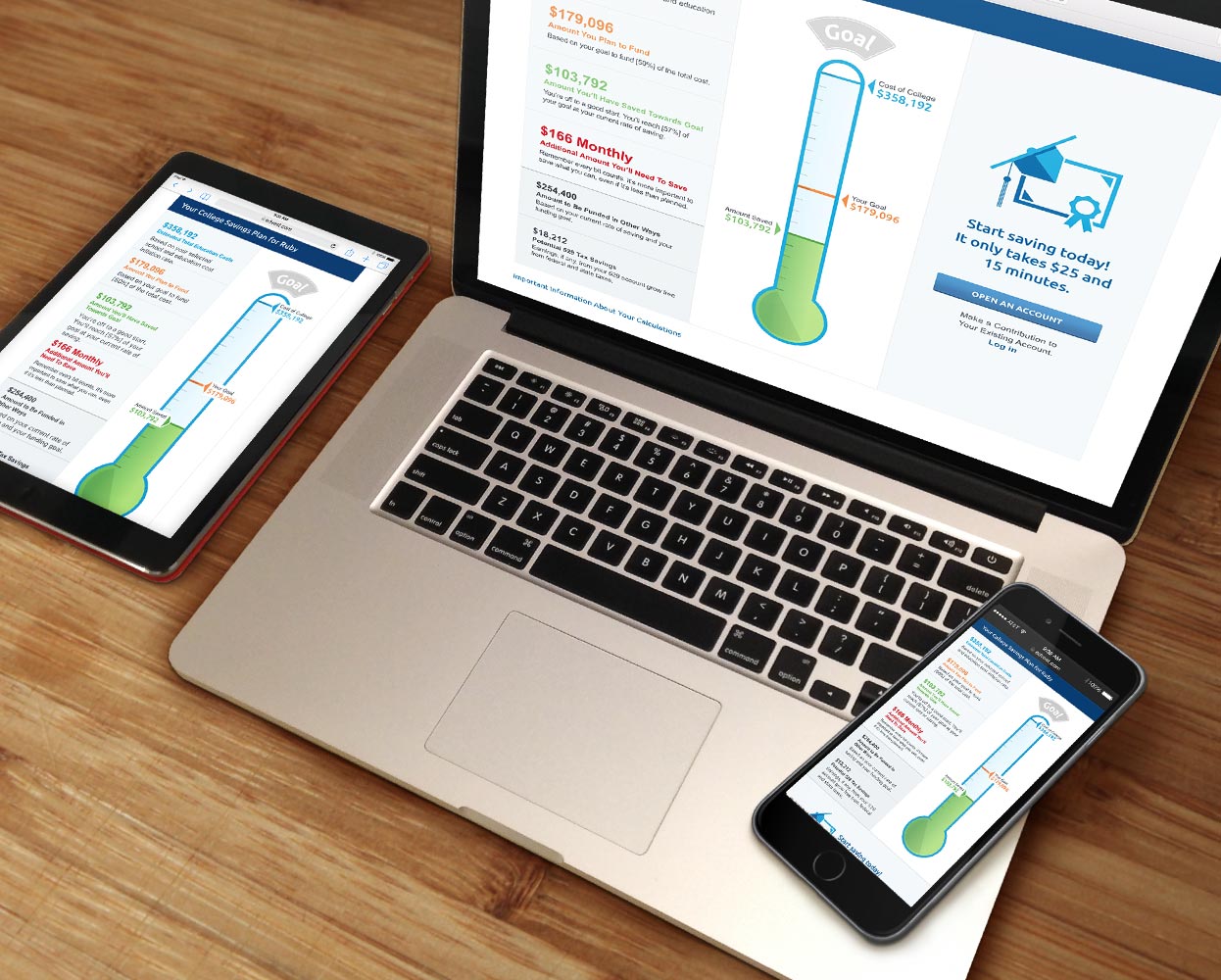 Simple Step-by-Step Data Entry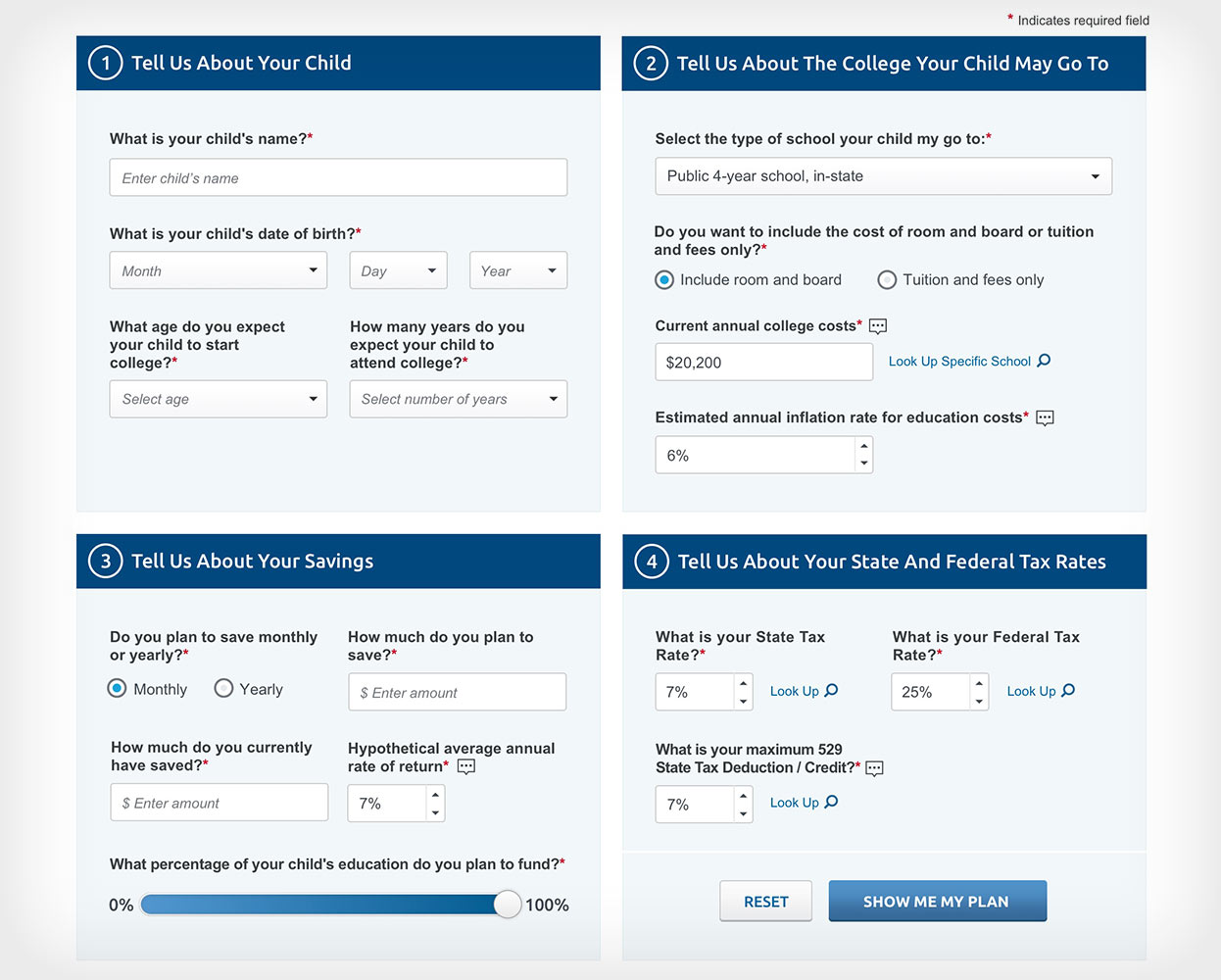 Infographic style visualization of custom college savings plan